Some of you will no doubt know what this is and what happens when it breaks!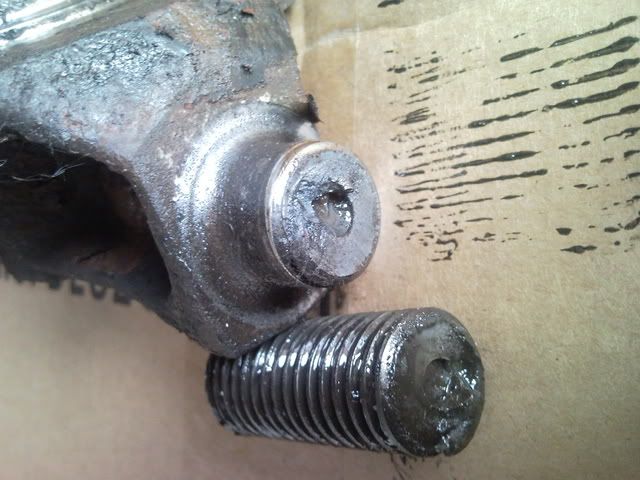 This is the result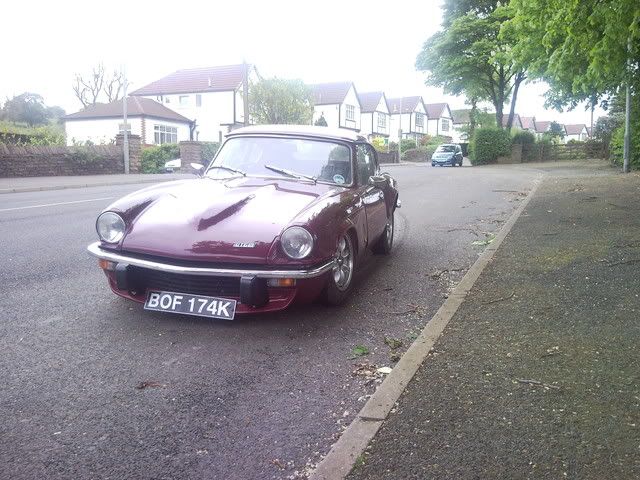 Just after this........EEEEEEEEEEEEEEEEEKKKKKKKKKK
I'm not sure if I made that noise or if it was the car!

The skidmark showing my ace control, NOT!!! The car took me where it wanted to go, but it has good manners and decided to park safely out of the way of other road users.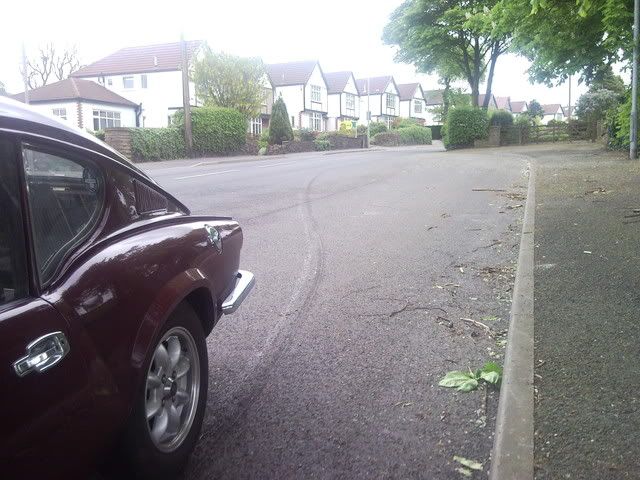 And this was the only way to get it home as at the time I did not have the bits to repair it at the roadside.
I had just taken my GT6 out for a road test to check/bed in my brakes after polybushing the front end of the car.Whilst giving the brake pedal some welly, thankfully at not to high a speed. (25-30mph left foot braking and throttle applied)Must have stressed the nearside upright too much and it snapped resulting in a crunchy grinding slide towards a the kerb.
The following day (Monday 18th May). I went to see Max at TotallyTriumph in Cheshire to get the parts to repair the car. I got both front uprights and trunnions + bushes.
I got the broken nearside assembly changed straight away and have now also changed the offside upright and trunnion too as a precaution. Both trunnion bush/bolts were very stiff, the bolts were siezed in the bush sleeves which may also have contributed to the failure of the n\s upright.
Looking at the first picture again it does seem as if the upright has had some old damage, it looks to me as if it was already fractured half way through. This was why I decided to also change the other upright. It looked okay but at least I now know it is not (hopefully) about to let go in the same way as the the other.